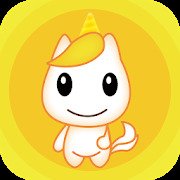 Developer:
UNICOO-DEVELOPER
Current Version:
2.0.1.146.0316
Russian: No
Why it is worth downloading Unicoo 2.0.1.146.0316
Unicoo - This is quite an interesting and useful social networking application with a lot of amazing functionality for you and your friends. As you might have already picked up, this app will allow you and your friends to communicate without any hassles or problems. With this app, you will find many unique features that you will not find in other similar apps. Send each other unique smileys and animated stickers, which will be played back as you watch the dialog. You can also send photos, or an interesting video image that you think is funny. Chat with your buddies and make new friends through a convenient chat, and find new users. Fill in your profile from start to finish with all the information you need to meet new faces. Enjoy the convenient features of the application and pleasant graphics, which will always delight you with its special effects and animation. Become popular with everyone.
The most important features:
Ability to start a live broadcast
Pile of smileys
The violence of chat rooms.
Download Unicoo 2.0.1.146.0316 on Android: