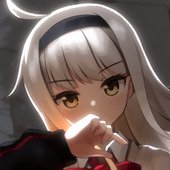 Why it is worth downloading Justice City 0.8.11
Justice City is a very interesting RPG game with elements of casualism and third person view. From the very beginning you are immersed in a world of concrete slums of a huge city in which the crime took place. Your main character took the place of the murdered mayor and now has full power over the entire city and its surroundings. It will not be easy to make such a difficult decision and become mayor, because with this comes a great responsibility. Go out on the street and start dealing with the criminals on your own, solving this problem by hand-to-hand combat. Explore new types of talents character and gradually develop their abilities as the storyline game. Here you can visit a wide variety of places in the city and visit almost all available locations where an action unfolds. To bring your level of power and prosperity to a high score will have to yourself, without any outside help. Be patient and turn this place into a paradise.
The most important features of the game:
Pleasant graphics
Great animation
A lot of interesting things.
Download Justice City 0.8.11 on Android:
Path for obb: sdcard/Android/obb