Genesis: Human Destiny 1.0.0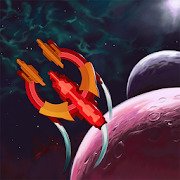 Why it is worth downloading Genesis: Human Destiny 1.0.0
Genesis: Human Destiny - This is a fascinating game, that is in casual genre with first-person view. In this game you have a lot to solve with the power of words. The whole gameplay is based on the dialogs and interesting interactions with the characters of the story. The mankind has come to the point of no return, when Hope for normal life has long been lost even by the most optimistic countries. Resources and other benefits of civilization began to be gradually exhausted, and then ceased to exist once and for all. Mankind has not come to an easy solution, which was formed only to survive. The formed group of space rangers left the earth and went in search of new worlds, for further settlement of mankind on their expanses. Help people find a new home and learn all the incredible secrets of space, and those who travel among its dark expanses. Use your lines to advance the story and enjoy the fun of the game.
The most important features of the game:
Atmospheric Storytelling
Plenty of details
Cool implementation.
Download Genesis: Human Destiny 1.0.0 on Android: