Amino Community Manager - ACM 3.1.32733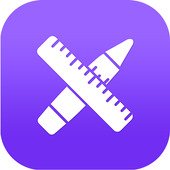 Current Version:
3.1.32733
Russian: Yes
Why it is worth downloading Amino Community Manager - ACM 3.1.32733
Amino Community Manager - ACM - This is a great application, which is in the genre of "social networks" with a lot of features. Among the most interesting and fascinating abilities of this application, will stand out creating your own social network by selecting the necessary design elements. Have you ever dreamed of creating your own project where people will be able to communicate with each other? If so, then download this app and start developing your own social network. Configure all the settings yourself by setting up all the necessary details manually. Use special designs for chats and dialogs between users. Choose the design and best layout for the main menu, where your important data will be located. This is your chance to create your own little community, where you will be a real creator. Unleash your talent and let your imagination run wild to create something unique and unique. You can find the free version of the program on our website.
The most important features:
A large number of features
Useful for communication
Perfect editor
Download Amino Community Manager - ACM 3.1.32733 on Android: