Kidding Me - Ready for tricky puzzle 1.8.5000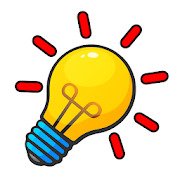 Why it is worth downloading Kidding Me - Ready for tricky puzzle 1.8.5000
Kidding Me - Ready for tricky puzzle - This is a fascinating toy that is a casual puzzle game with a third-person view. In this game you won't need your sense of intuition or common sense that solves most problems in everyday situations. No, this game is aimed at teaching young children to think outside the box and to resort to an unusual type of thinking on the move. Try to improve your non-standard thinking skills and solve the first couple of puzzles that are built on interaction with different interior objects, or with other people. A lot of tricks and tricks will be waiting for you at each level of the game, so don't think that everything will be simple and clear. If you suddenly solve the problem from the first time, you are just lucky. Try to pass all levels and check your mental abilities for novelty in thinking. This game will make you properly sweat over the solution and find a variety of ways to pass. 
The most important features:
Beautiful graphics
Difficult tasks
A lot of unusual solutions.
Download Kidding Me - Ready for tricky puzzle 1.8.5000 on Android: